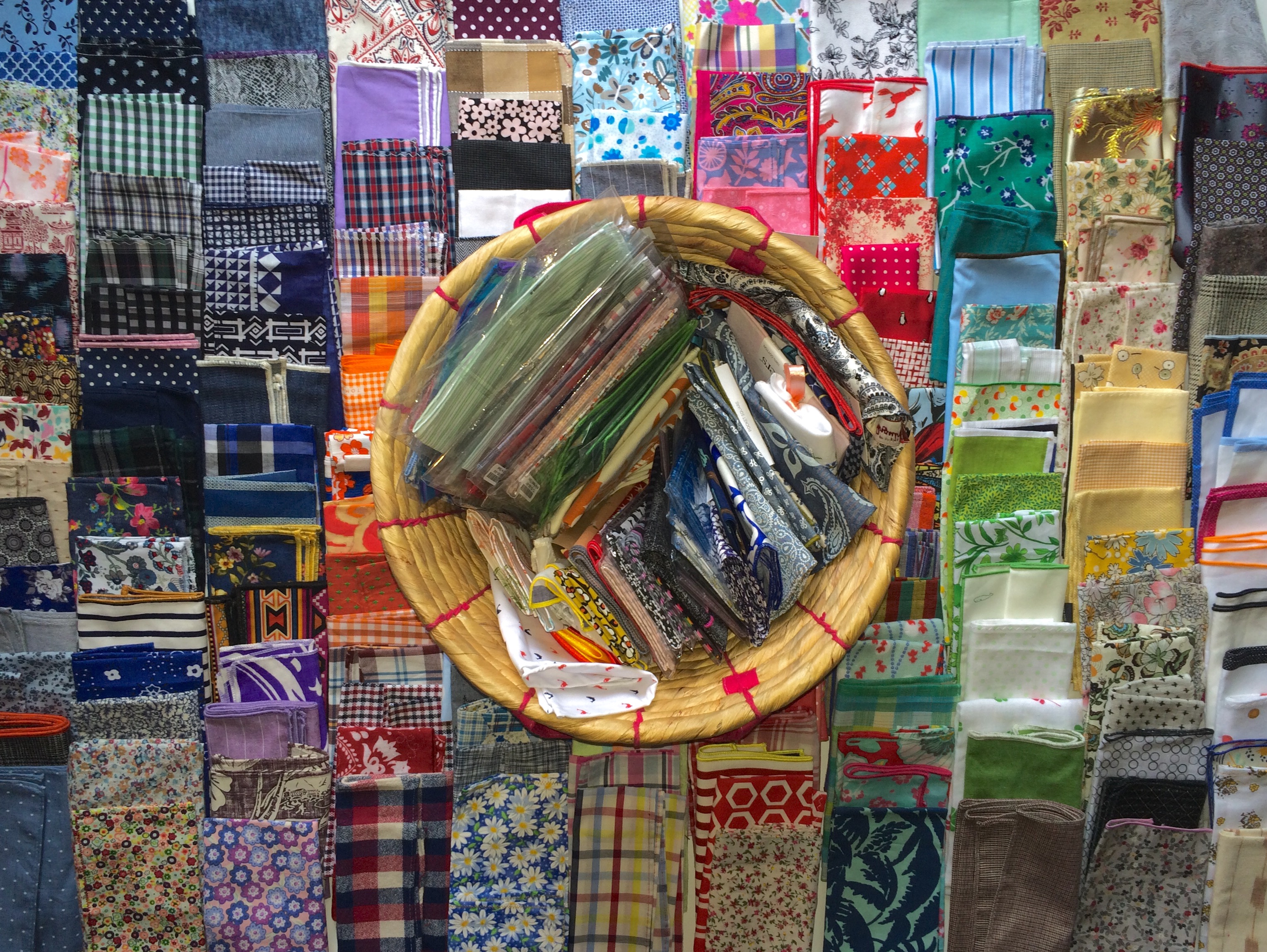 Before my obsession with ties grew into the monster that it currently is, there was another monster: pocket squares. It started with a standard 3 pack of white ones. I would fold them in all sorts of cockamamie ways. The one point, the two point, the three point, the puff, the dunaway, the reverse puff (you haven't lived until you've reverse puffed!). I've even done the pocket volcano. All in an attempt to make my 3 white squares seem different. It never dawned on me to just buy different ones. That is, until one fateful day at Nordstrom Rack. Yes, Rack, not regular. Regular Nordstrom is for those in several price brackets above me.
Anyway, there I was wandering around looking for, I don't know what, when out walked a sales person with a silver bowl. Inside was a rainbow of patterns and colors that would tie up my next three paychecks and anger my loved ones. Pocket squares! It instantly changed everything. My variety now came through the pocket square itself and not just how I chose to fold it. My squares are now square, no points or puffs, except for the occasional variation. It's still fun to play around from time to time. Now I'm not saying that your pocket squares must be squares. Fold the way you want to fold, but you don't have to be gimmicky to be different. You just need a little variety.
For instance, you probably like rice, but if all you had was plain white rice, you'd probably go insane. Then your girlfriend would leave you. Distraught from this new development, you start to underperform at work; your boss notices and fires you. Then you lose the house and wander the streets cold and alone wondering where things went wrong…STELLLAAAAAAAAA!!!
So the moral of the story? Don't go crazy. Get some variety! This doesn't even have to be expensive, unless you want it to be…then spend away! Here's a look at some of my collection:
All of these were under $10:
These were all between $15-$25:
Build your collection slowly and purposefully. Don't just buy to buy, use discretion and buy it because you love it. Now if you'll excuse me I'm headed over to The Rack to check the silver bowl.