This past weekend I was able to attend a rather cool event here in Washington D.C.
(I normally dread venturing into the city because after working in it for 10 years…I HATE TRAFFIC!! But I really wanted to go to this event so I put on my big boy pants and had someone else drive me!)
The event was American Field: An All American Pop Up Market and it was fantastic! The event is held in Boston, D.C., Atlanta and Brooklyn, featuring amazing goods and the people that make them.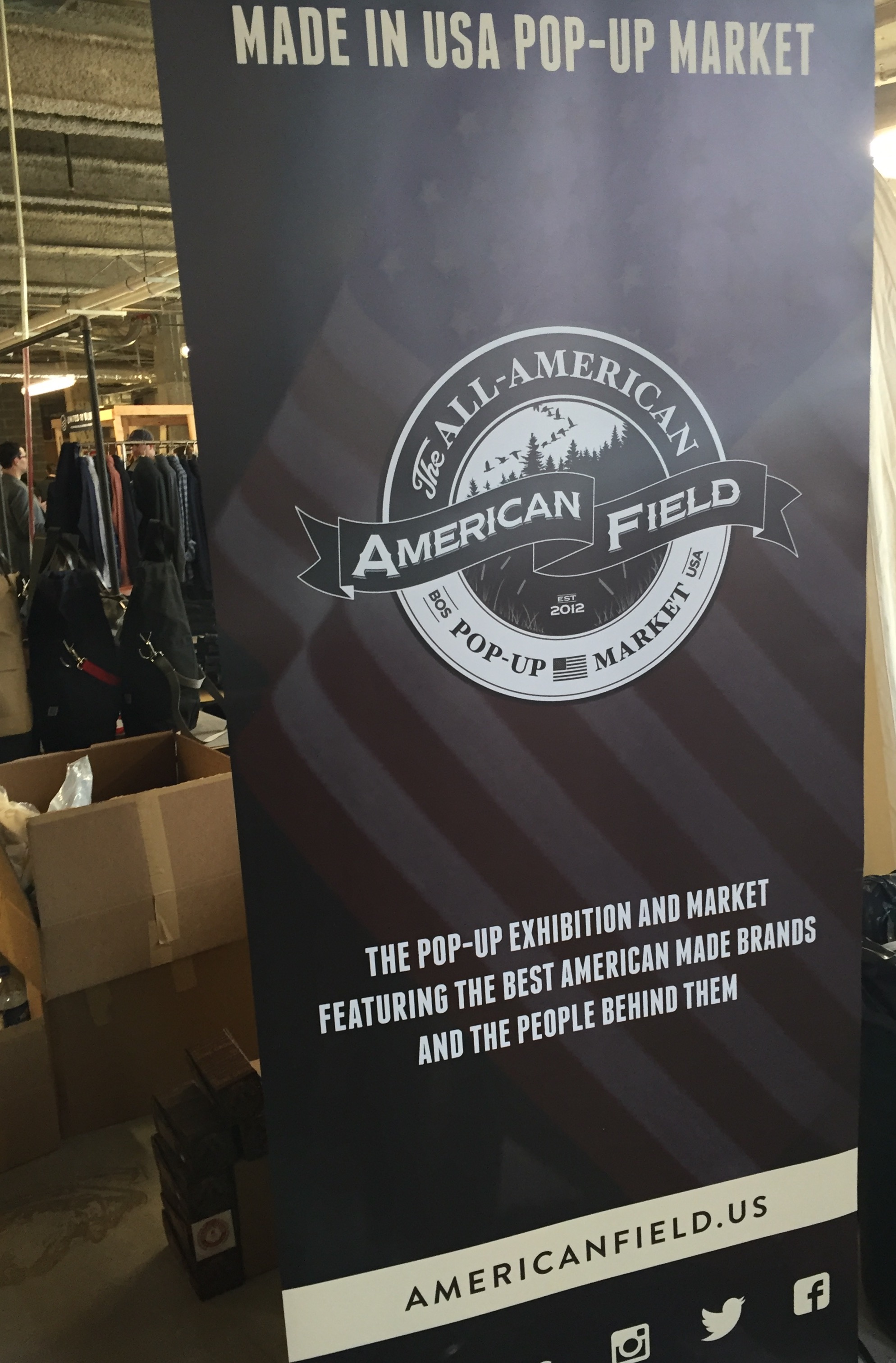 I was planning to attend the event in Boston, so I could practice my cool Boston slang like: Wicked Awesome! and Chowdahead…and Ah You A Cawp? AH YOU A CAWP!!?? – but that didn't work out so D.C. it was!
It was a unique experience being able to buy high quality items directly from the hands that made them. Of the vendors I bought from, 2 stood out the most.
First, there was Mr. Michael Thomas and his lovely wife Christian. They couldn't have been kinder. Michael designs and makes men's accessories, namely ties, bow ties, pocket squares and some out-of-this-world waist coats…for you Lame-O's those are vests…read a book would ya! In fact, I would suggest reading the Astonishing X-MEN story, Gifted by Joss Whedon, it's a masterf…off topic …sorry! Okay! Back to the event! Michael had some very cool ties and squares and I just had to buy some. But the nice thing about an event like this, is that after talking to Michael and Christian, I really wanted to buy their products and support the people who are passionate about what they do and amazing at doing it.
Second was LVR or Love Virginia Ruth. Now I'm going to confess something here. I have frequented Scout Mob over the last year or so and almost bought items from Love Virginia Ruth several times. I'm not sure way I never ended up pulling the trigger, but I now regret that it took me this long. Honestly, this was the first table of goods that drew me in. As I walked over to see the lush ties and the sturdy but delicate pocket squares I knew this vendor was getting my money. And then I met Virgina!! Who couldn't have been more adorable and bubbly and she had the awesomest boots and I was like I'm definitely buying something. What did I buy? I got a vintage necktie and 2 pocket squares. Virginia uses natural dyes to color her pocket squares and handkerchiefs. One of the squares I got is a dotted swiss cotton, hand dyed with pomegranate and iron! I know, right?!!  Virginia too, through her kindness and passion for what she does, made me want to buy her products and I couldn't be happier with my purchases.
All in all it was an awesome event and I can't wait till it comes around again! In the mean time please check out my new friends and their awesome handcrafted goods.
http://www.lovevirginiaruth.com/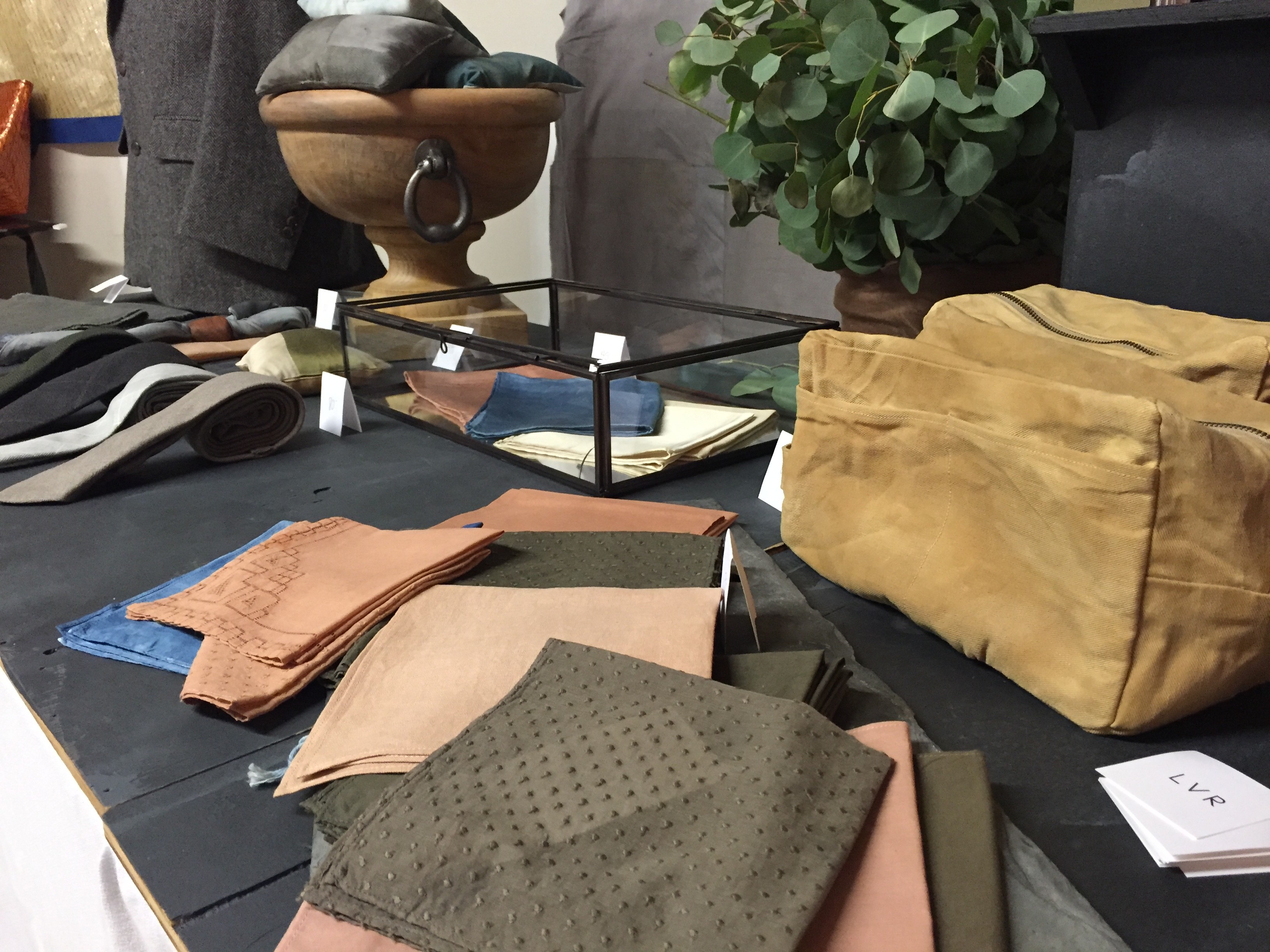 http://www.mrmichaelthomas.com/