Have you ever been to a buffet?
For instance, a breakfast buffet. You walk in and they're all like do you need menus or do you want the buffet? And you're like how much is the buffet? And they're like $28.00 per person. And you're like well can I go take a look? And they're like yeah sure sweetie (in my story the waitress is always a very kind old southern lady).
So you go take a look. This is make or break time. If the buffet is a conglomeration off-color eggs, soggy bacon, that weird pudding like substance near the fruit, and only lemon poppy seed muffins. Then it's a pass. A hard pass.
BUT if it's one of those magical buffets…You know, one of those buffets with an omelet station, crispy bacon, blueberry muffins, cheese danishes, those little boxes of cereal you can sneak out and some guy carving beef as you awkwardly say a little more…a little more…more…Gimme the Knife I'll do it Myself! If it's THAT buffet, they're getting your 28 big ones!
The point…? Men's accessory sites can be like buffets, there's so much to choose from on each site. But you want to make sure you're choosing from products you want to wear and not simply wading through weird pudding substance.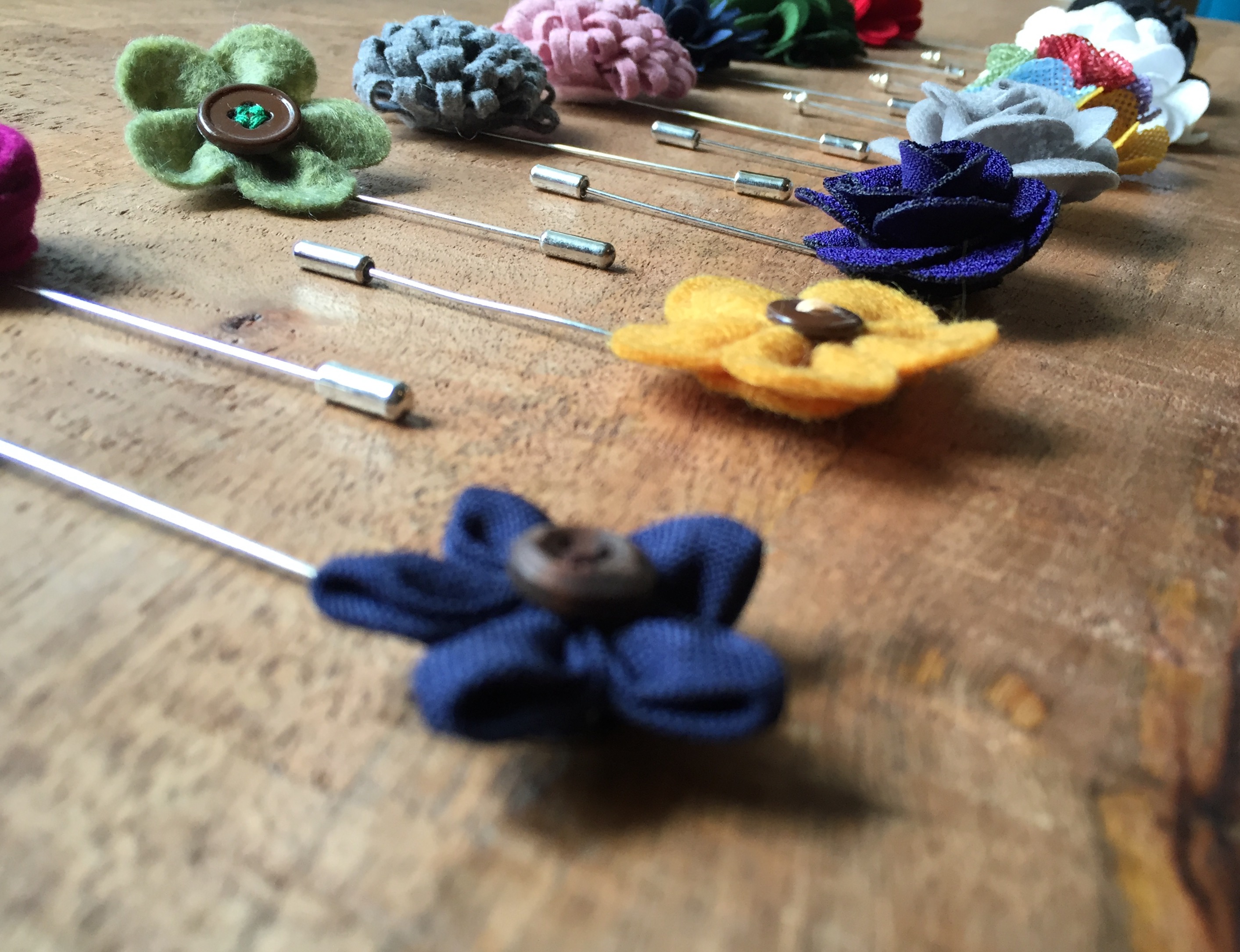 Harrison Blake Apparel is a men's accessory brand. But their site isn't filled with things you don't want, in fact, it's hard not to add everything to your cart. It's definitely a magical buffet! They carry one of the largest selections of lapel pins, plus, they have ties, bow ties, pocket squares, bracelets and tie bars! And they have the Selected Monthly Club and the Bow Tie Club. Want to know more about these clubs and Harrison Blake? Checkout the interview below with Harrison Blake owner (Oh! And Published Author), Richard Taylor!
So I have to ask, because I ask everyone – Where did the name Harrison Blake come from? 
The name Harrison Blake means so much to me, because Harrison Blake is my son. Everything I do with this business has to be positive because of this.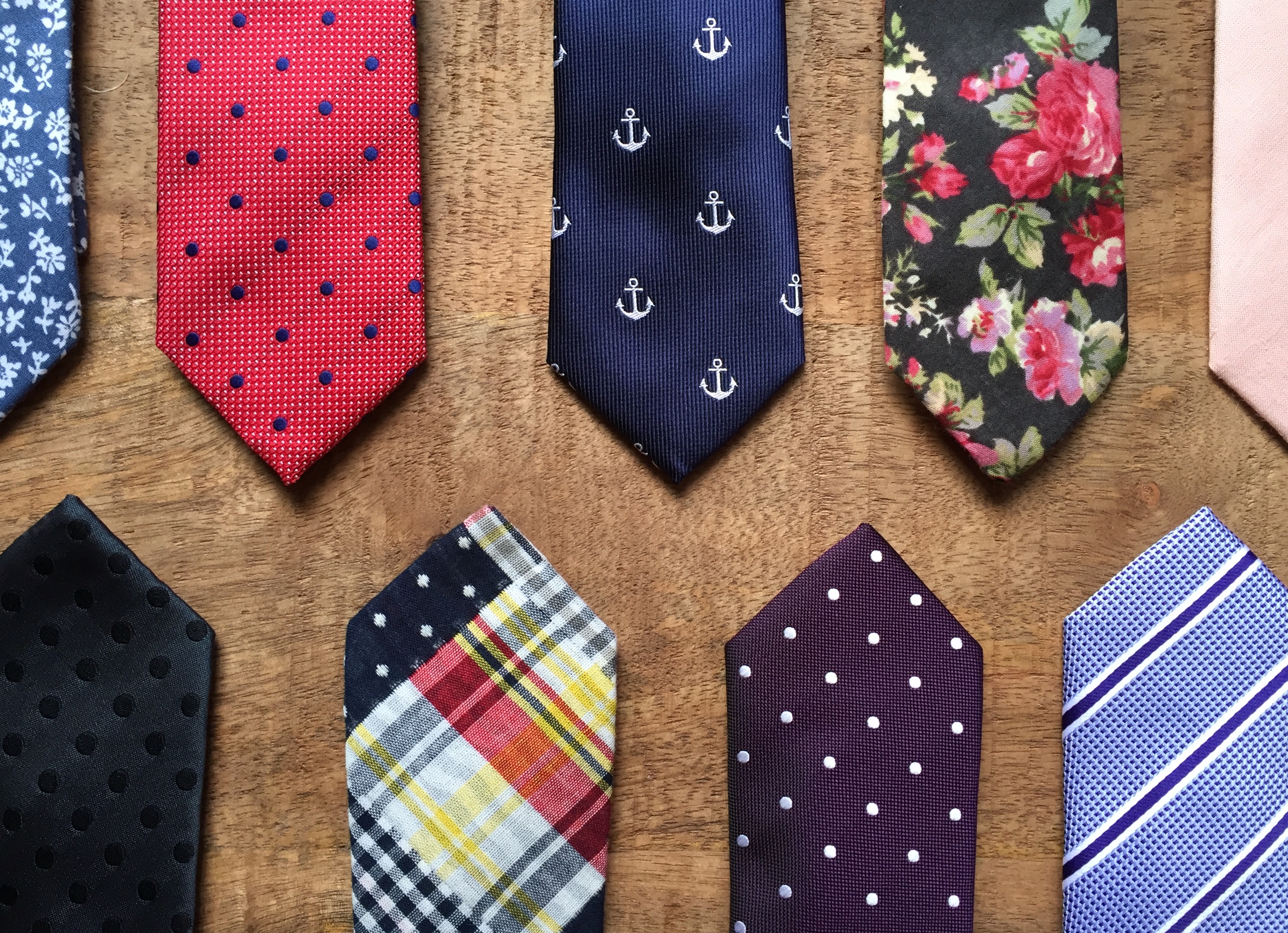 In a sea of men's accessories, most companies either don't have lapel pins or they have them as an afterthought. But your lapel pin selection seems to be a focal point – why is that?
The lapel pins are what we started with. They are a point of pride for us because we have the largest selection of lapel pins for the best price. These small accessories can transform your look and we wanted nail down a niche.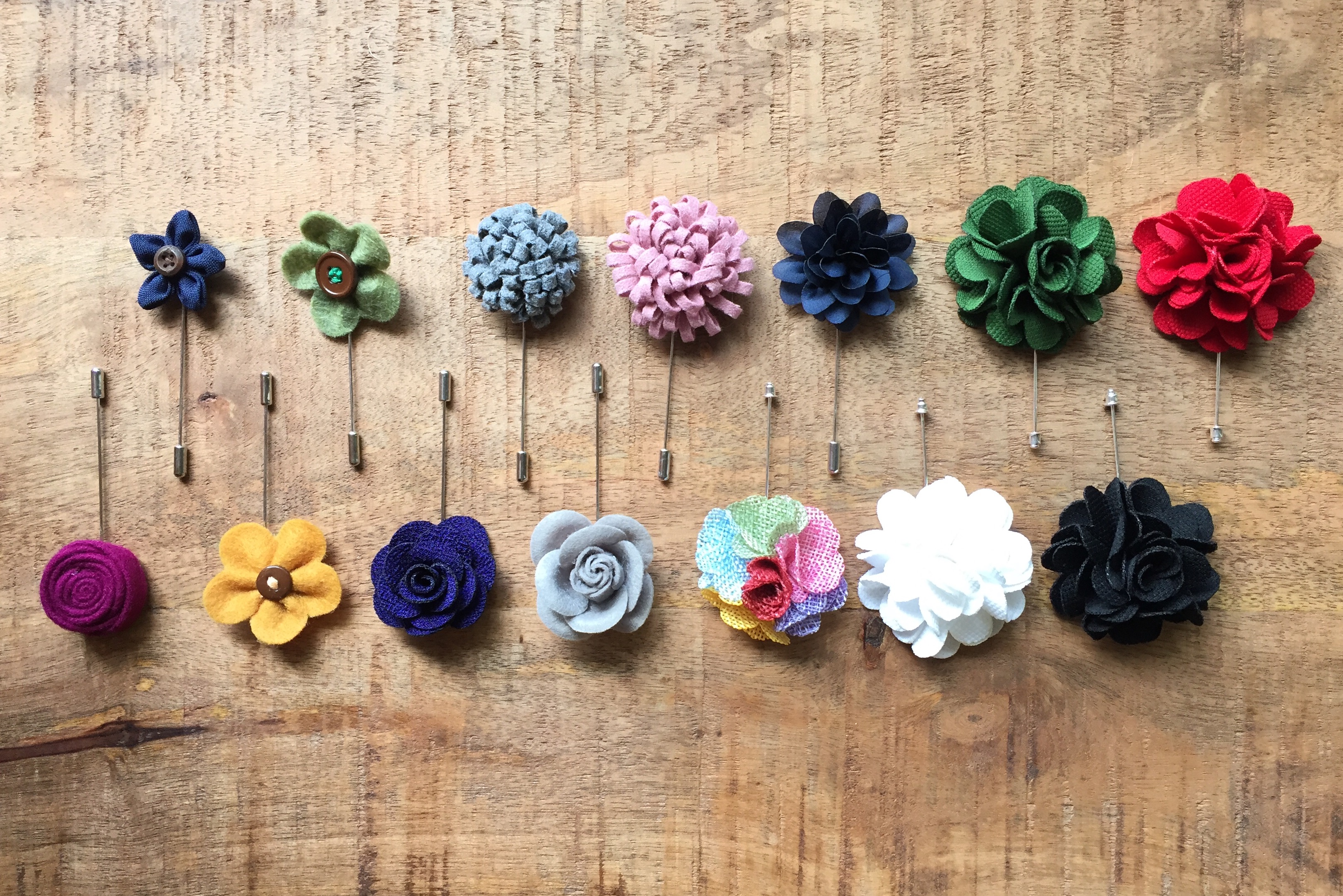 You offer the "Selected Monthly Club" and the "Bow Tie Club," can you tell us more about those?
The SELECTED Monthly Club by Harrison Blake is a subscription club that delivers 5 classy accessories and unique products for gentlemen. Each box will contain a wide range of products; from neckties, accessories, lapel pins to wardrobe accessories – each selected to complement your lifestyle and help you live the life of a gentleman. Each of these items will be exclusive and hand selected – not just items currently for sale on our website.
The BOW TIE CLUB by Harrison Blake is a subscription club that delivers 2 unique bow ties every month for only $16! We all know how expensive bow ties can be – so this is an incredible service for bow tie lovers! Each package will contain two different bow ties every month in a wide range of styles, designs and patterns… Imagine the bow tie collection that you'll build and the money you will save!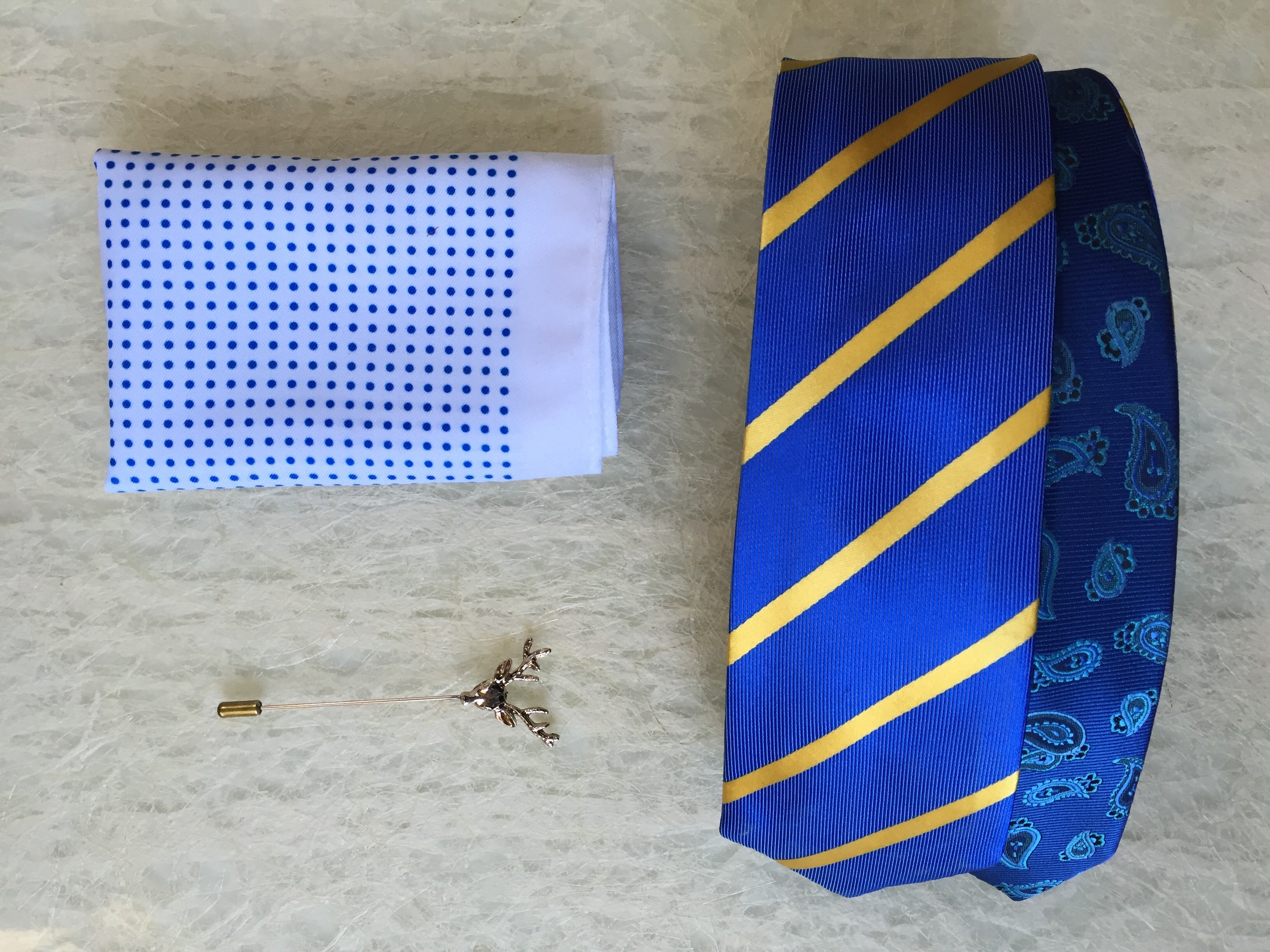 What are manlier, mustaches or anchors?
I will go with anchors.  Popeye had no mustache, but he had an anchor tattoo.
Is there a particular product that you sell that you would like consumers to pay more attention too?
We have developed a nice variety of bracelet choices that we don't promote too much. Hopefully we showcase them more in the coming months. 
What do you like better and why – neck tie or bow tie?
I like neckties better. I don't think they'll ever go out of style and they are great statement pieces.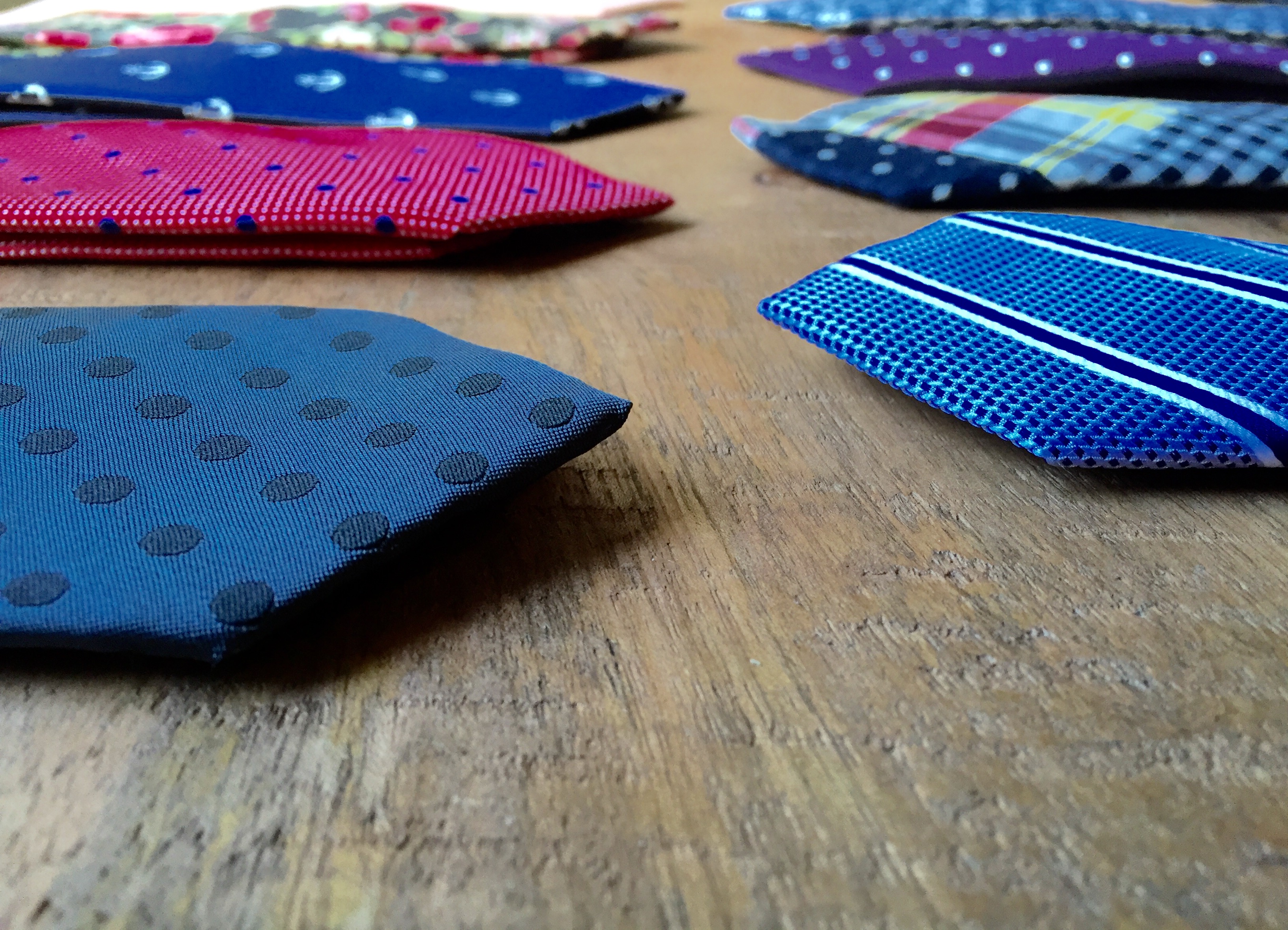 Dude! Did you write a book? Tell us about it!
Yes, I wrote a few fiction books and also The Life of a Gentleman, which engages the reader and delivers a powerful message.
Style is only the beginning as you will also learn about etiquette, manners, personal finance, mental health, and speech. This book does not talk down to the reader, but rather builds up with simple language, an engaging delivery and an encouraging tone. This is the essential guide to transform any man or adolescent male into a sophisticated gentleman that the world must respect. I felt it was important to write down information that many young men miss out on these days.
When you get dressed up, tie bar or no tie bar?
Most of the time, a simple tie bar.
And now Five Signature Questions with Christian: 
Who is your Favorite Superhero or Villain?
My favorite superhero is Batman. He seems like such a creative and innovative guy.
Who wins in a fight Batman or Superman?
Superman has an unfair edge in my opinion, over everyone…
Which Star Wars Character would you be?
Luke Skywalker for sure!
What's your Favorite cereal of all time?
I can crush a box of Honey Smacks
Are your dirty clothes on the floor or in the hamper, right now?
Hamper.