In the world of things I love there are many legends.
In comics there's Batman, Wolverine and the Hulk.
In video games there's Mario, Ryu, and Solid Snake.
In Star Wars there's Han Solo, Chewbacca and R2-D2.
Legends.
Now, I'll never interview Batman. I'll never rub shoulders with Mario. And I'll never shake hands with a Wookiee. But I have another love: clothes, shirts, ties, pocket squares and blazers to be specific. And amongst this love,  legends exist too. One such legend is the perfectly named @thedressedchest. Without a doubt, the most prolific and widely known chest on Instagram. I assumed he too would be elusive, lost to me like the Hulk and R2. But  I was wrong!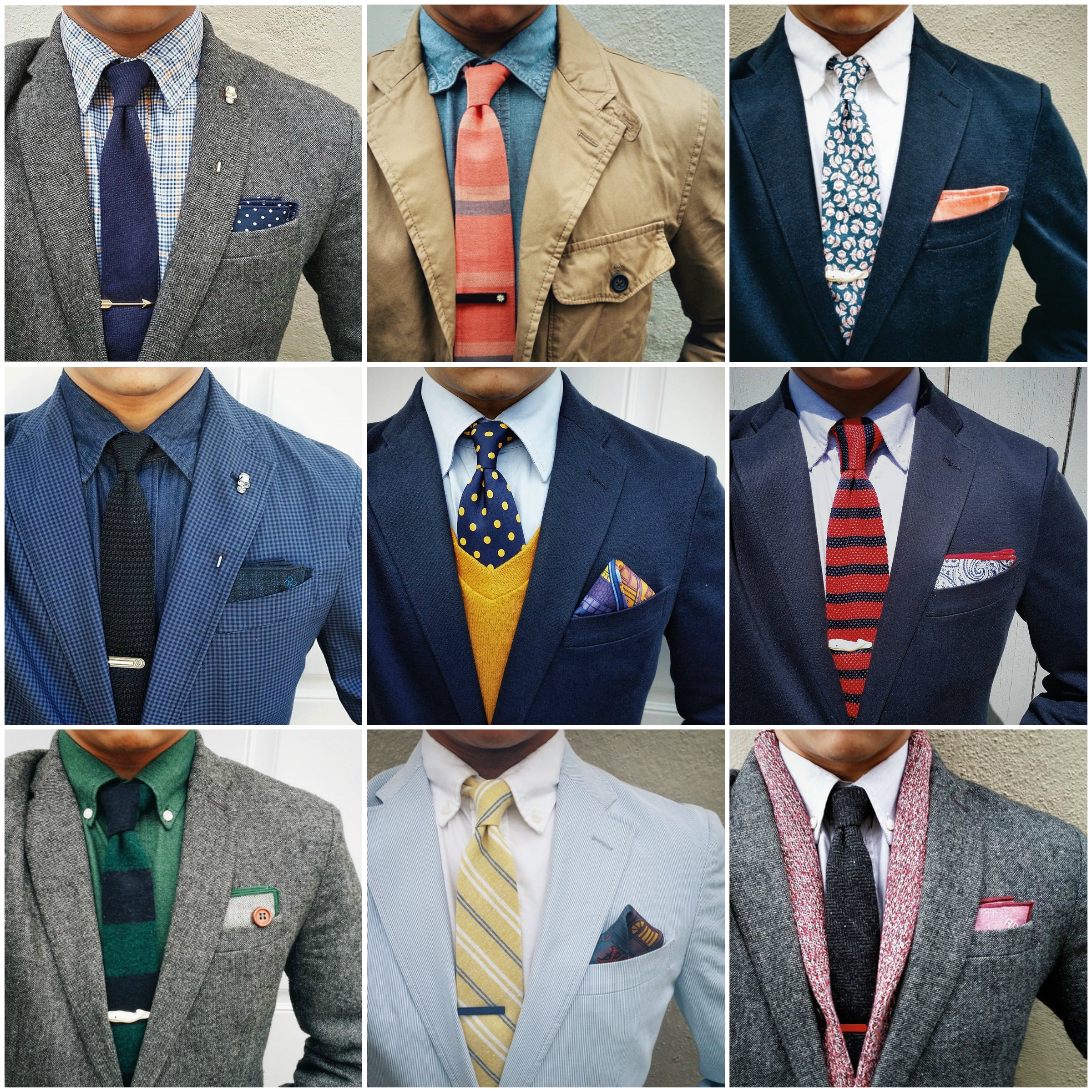 This man wasn't just someone who had put together countless shirt an tie combinations. He wasn't just someone who was sharing his love of dressing up. He was kind and generous as well. I mean, why else we agree to an interview? I guess he could be crazy… I didnt really think of that. Well, crazy* or not, I got to interview him (via email) and he was awesome!
@thedressedchest is more than a man playing dress up. He is someone who has taken his love of dressing up and made it a fun experience all his own. Whether he's showcasing his signature "chest steezes" or his unique take on grid pics, his love of fashion and fun are always clear. He currently has over 114,000 followers and once you click on his feed it's easy to see why. He's got the best chest in the biz. He is Instagram's @thedressedchest!
*@thedressedchest is NOT CRAZY, that was a joke. I know not everyone gets jokes…like infants, Canadian Geese and people who needed this particular clarification.
So please take a moment and see what nonsense I asked a legend. I tend to squander my opportunities…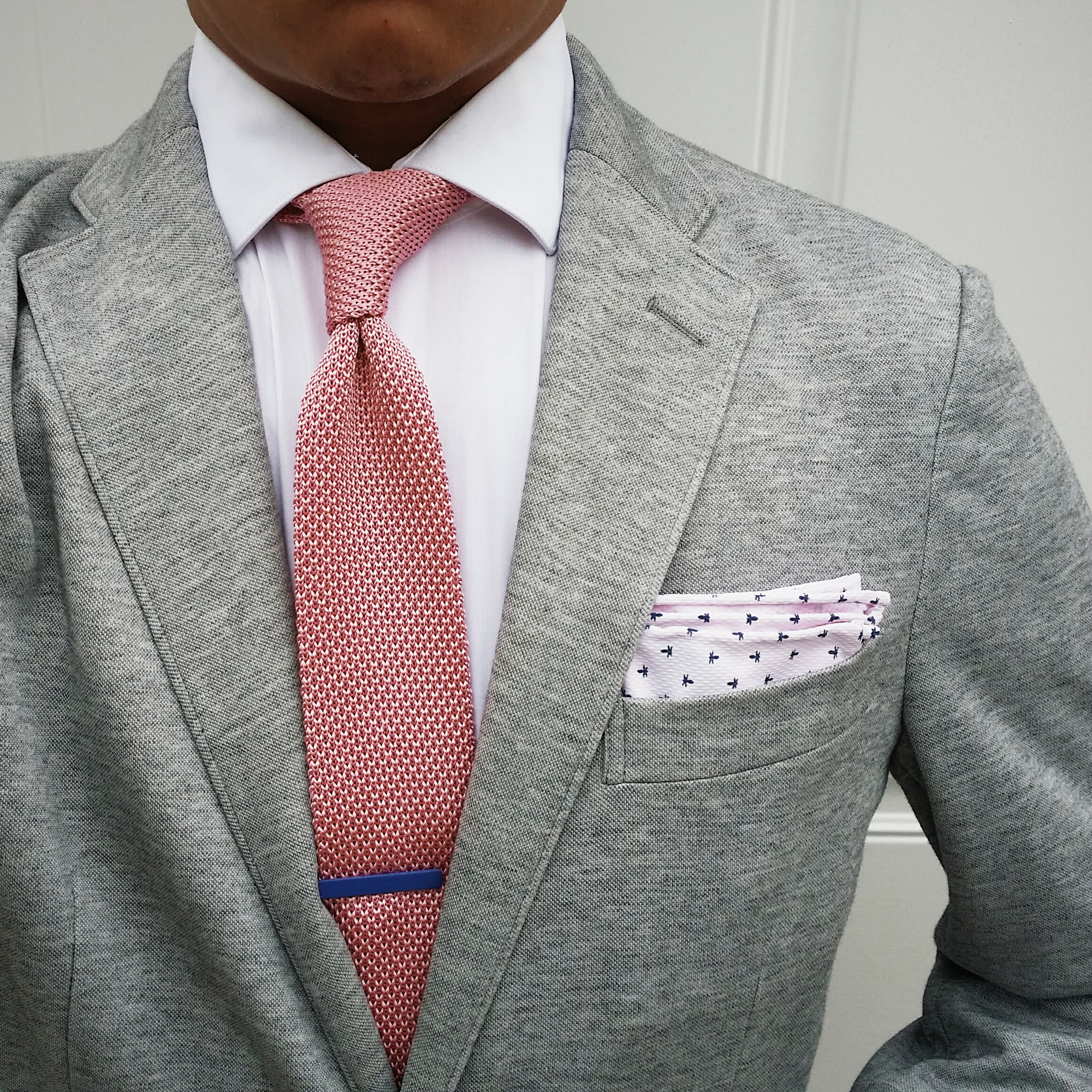 NEVER! The IG handle is mine! Go take "_thedressedchest_" or something, haha.
In all seriousness, originally my IG name was something very hard to read and pronounce (my first and last name), so I had to change it. I figured I always put up pictures of my dressed chest, and I liked how the two words kinda rhymed, so I went with it.
Your pun game is as strong as your chest game. So what takes longer to come up with, the clothes or the words?
It's a bit of both… Sometimes I come up with a clever quip and I spend a whole lot of time staring into my closet, looking for an outfit that encompasses that pun (I'm still looking for the perfect "Smokin' Tweed" outfit). Other times I have a great outfit and I find myself staring blankly at the 'Edit Post' screen of an IG post for the longest time, trying to come up yet another pun for the color blue.
How fun was it coming up with your own ties and working with the Brooklyn Tie Co.?
Definitely a great experience! It's crazy seeing my name (or at least my IG handle) on a necktie. And it's awesome seeing fabrics I picked out get turned into ties. The guys over at Brooklyn Tie Co. are also really cool to work with, and very supportive of my inexperience through the whole thing.

Do you have a favorite tie? What is it?
I have too many ties to pick just one! I know that the maroon striped tie that I made with Brooklyn Tie Co. ranks pretty high up there (it looks great on you, by the way). Also the navy blue knit tie and the black knit tie I have from J.Crew, since they are so incredibly versatile. The navy blue floral tie I got from QP Collections has got to be one of my favorite floral ties, while the autumn brown glen plaid tie I got from Humanscales is one of my favorite Fall/Winter ties.
I would venture to say your favorite tie bar is the beautiful white whale…is there a story behind that?
Yes! It's a Valentine's Day gift from my wife. I love it because first and foremost because it's from her, but also because it's simple, casual, doesn't catch too much attention, but looks really nice. It's the kind of tie bar that says, "I like to dress up, but I don't take myself too seriously."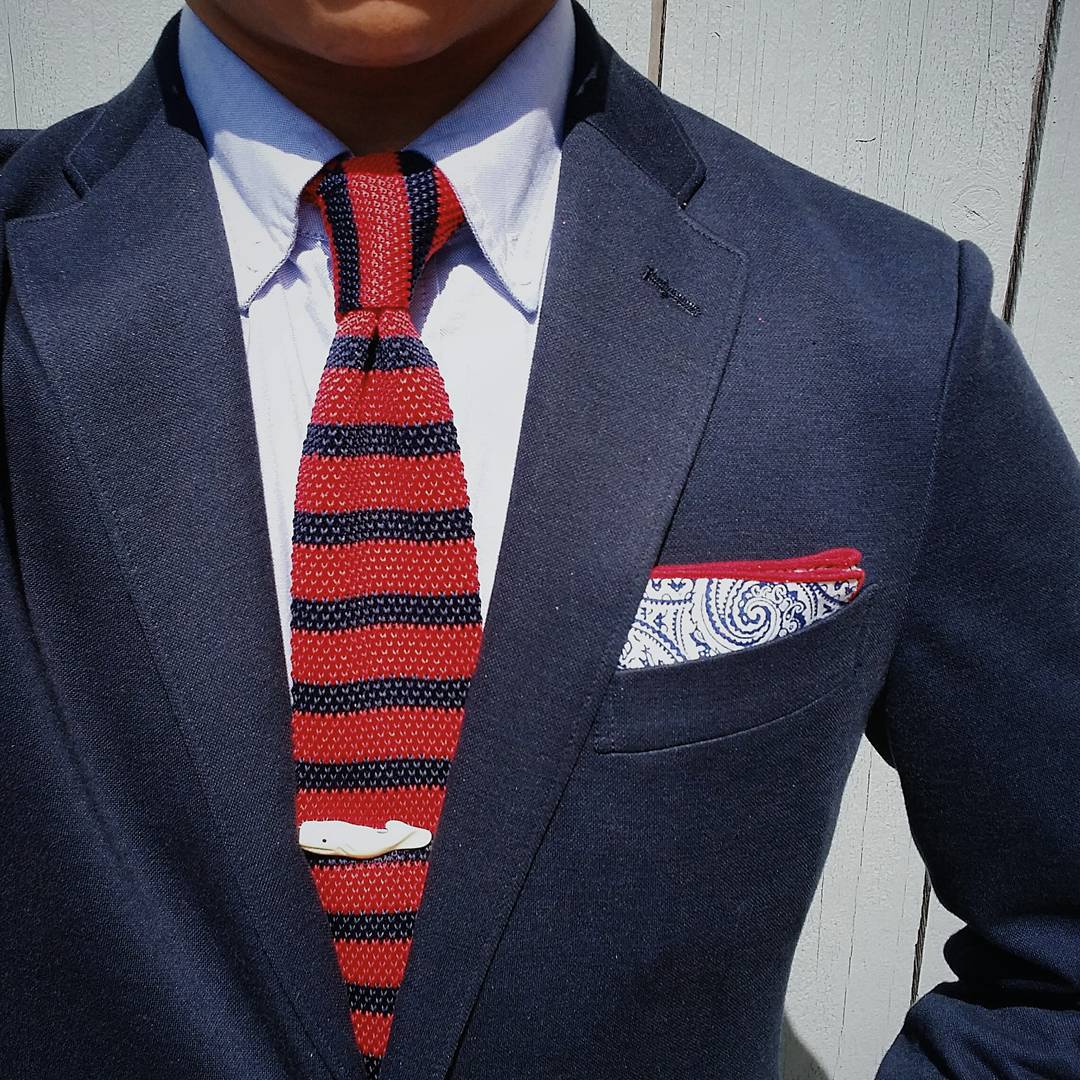 When you reached 100,000 followers, did you fist pump, high five, scream wah hoo or something else entirely?
Mostly I just fangirled out, going "OMGOMGOMGOMGOMG". It's still unreal to me to know that I have 100k followers… I didn't think I would even get past 1000, to be honest with you. The support I get from my followers and friends I made on Instagram is amazing, too, so I am infinitely grateful for each and every follower.
Do people ever recognize your chest on the street and ask to take pictures with it?
Not even once! I get a few compliments on my outfit here and there, but no one has ever stopped me and asked if I was @thedressedchest. That's understandable though… I don't think I have many followers in the Bay Area besides friends and family, and even so I guess it's kind of hard to recognize someone without seeing their face. That's perfectly fine with me though; I'm a terribly shy and awkward and tiny guy in person, so it might be for the better that people don't recognize me from my Instagram.
Do you prefer blazers or sweaters?
I guess it depends on the occasion. Blazers are a little more on the formal side, and I love that I can stuff pocket squares into them. The major problem I have with blazers though is that I can never find my size. The smallest I've seen blazers go is 34s, and even those are large on me (that includes J.Crew's Ludlow and H&M's suiting).
On the other hand, I love the textures on my shawl-collared cardigans. I obviously cannot wear them on formal occasions but they're so soft and cozy and let really let my tie and tie bar shine.

And now Five Signature Questions with Christian:
Who is your Favorite Superhero or Villain?
I was a huge fan of Captain America back in the day. My family and I would play Captain America and the Avengers the arcade game and I'd always be good ol' Cap. Gambit is really cool, too; I love his trench coat. Spider-Man is pretty high up there, also. I used to have this one action figure that was a crossover between Spider-Man and Deathlok. It was easily my favorite action figure, right next to my Sargent Savage action figure.
Who wins in a fight Batman or Superman?
Superman, easily. He can just shoot his eye beams at Batman from like a mile away. Done.
Which Star Wars Character would you be?
Gotta be Darth Vader! My second son's name is Luke (I tried to talk my wife into making his middle name Skywalker to no avail), so that automatically makes me Vader. My wife is Amidala, and my older son is a Stormtrooper. At least, that's how I'd arrange my Star Wars family decal stickers on the rear window of our car.
What's your Favorite cereal of all time?
I get tired of cereals pretty quickly, so I rotate cereals a lot. One that stays fairly consistently good though is Honey Nut Cheerios. And Special K.
Are your dirty clothes on the floor or in the hamper, right now?
Dirty clothes are in the hamper. Clean clothes on the floor and in the closet.